报名
27th Jan 2016, Bar Camel.
Team Colocolo was the biggest winner of the party grabbing 4 awards in the night.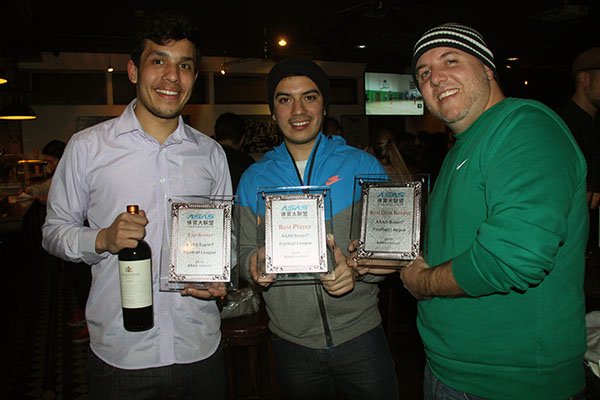 The football teams were watching basketball final games of last season.
Roberto defeated Tiago in the final of FIFA tournament on Xbox! 🙂

Steven won the pool tournament.

We received a great gift from team Falcon FC 🙂 Thank you so much! See you guys next season!